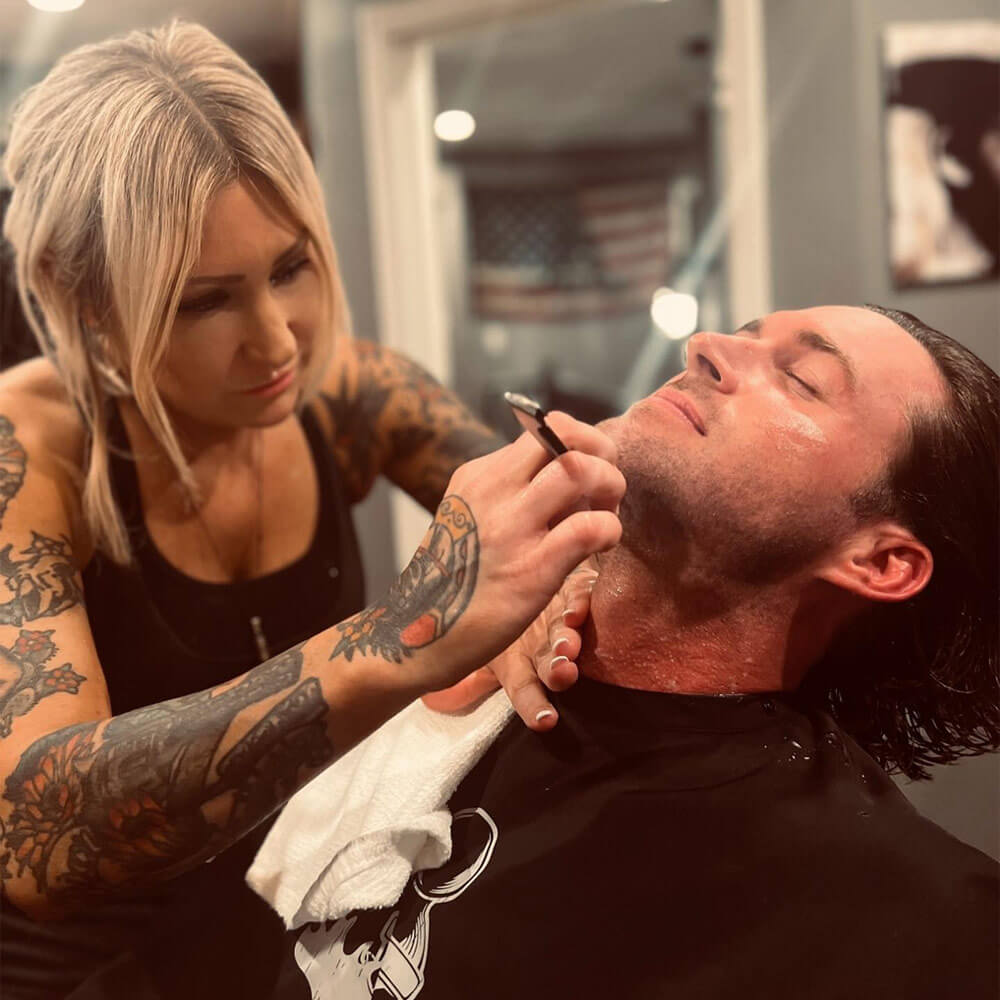 The Moose Mens Grooming Lounge
Steady hands and strong traditions. Enjoy a classic barbershop with modern edge in the heart of Nashville's historic Music Row.

16th Avenue, South Nashville, TN
M 9am-5:30pm | T-F 9am-7pm | Sat 9:30am-5pm
Schedule Online
Tailored Cuts

Straight Razor Shaves

Beard & Mustache Grooming

Grey Blending
Grooming
TAILORED CUT — $55 and up
Shaves
TRADITIONAL STRAIGHT RAZOR SHAVE — $55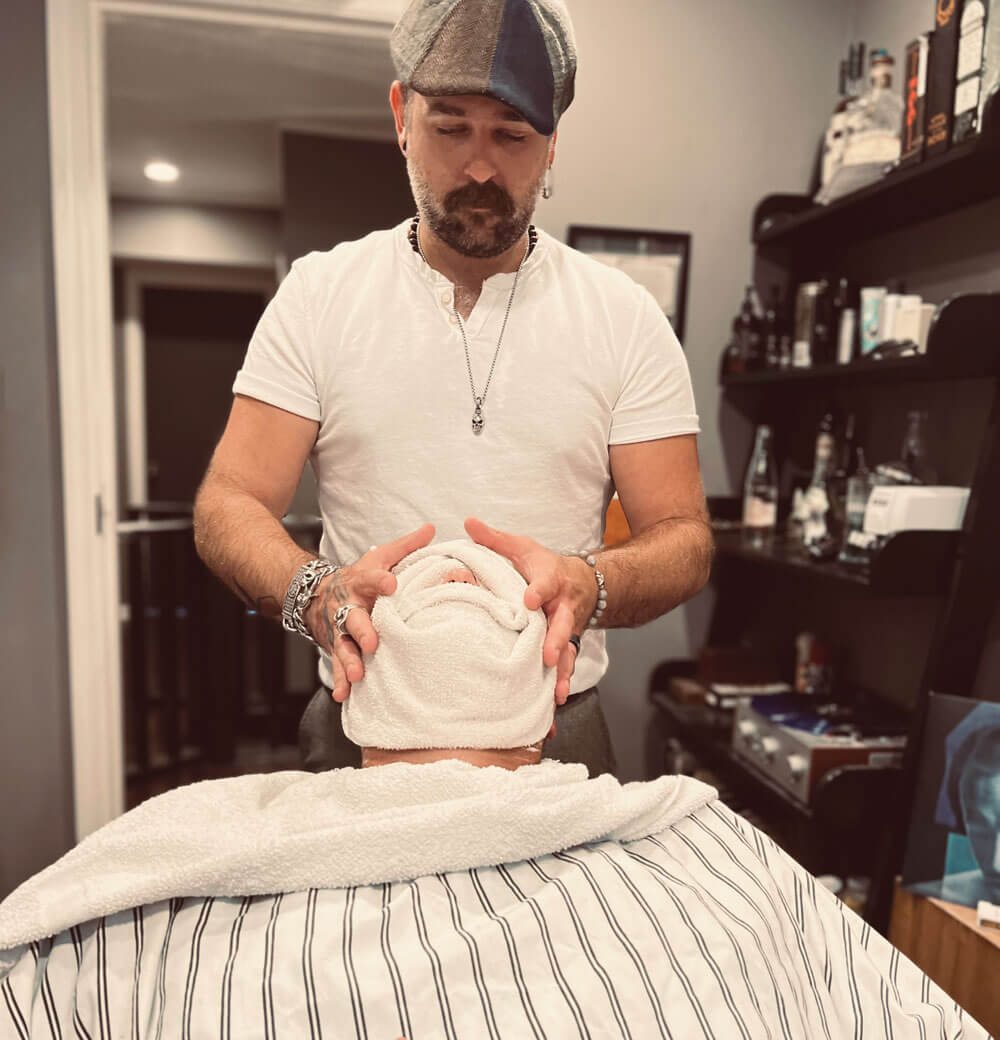 Our Barbershop Experience
The Moose Mens Grooming Lounge brings the classic craft of old school barbering to the modern man. A place where you can swagger in for a momentary escape and tap back into your rugged spirit.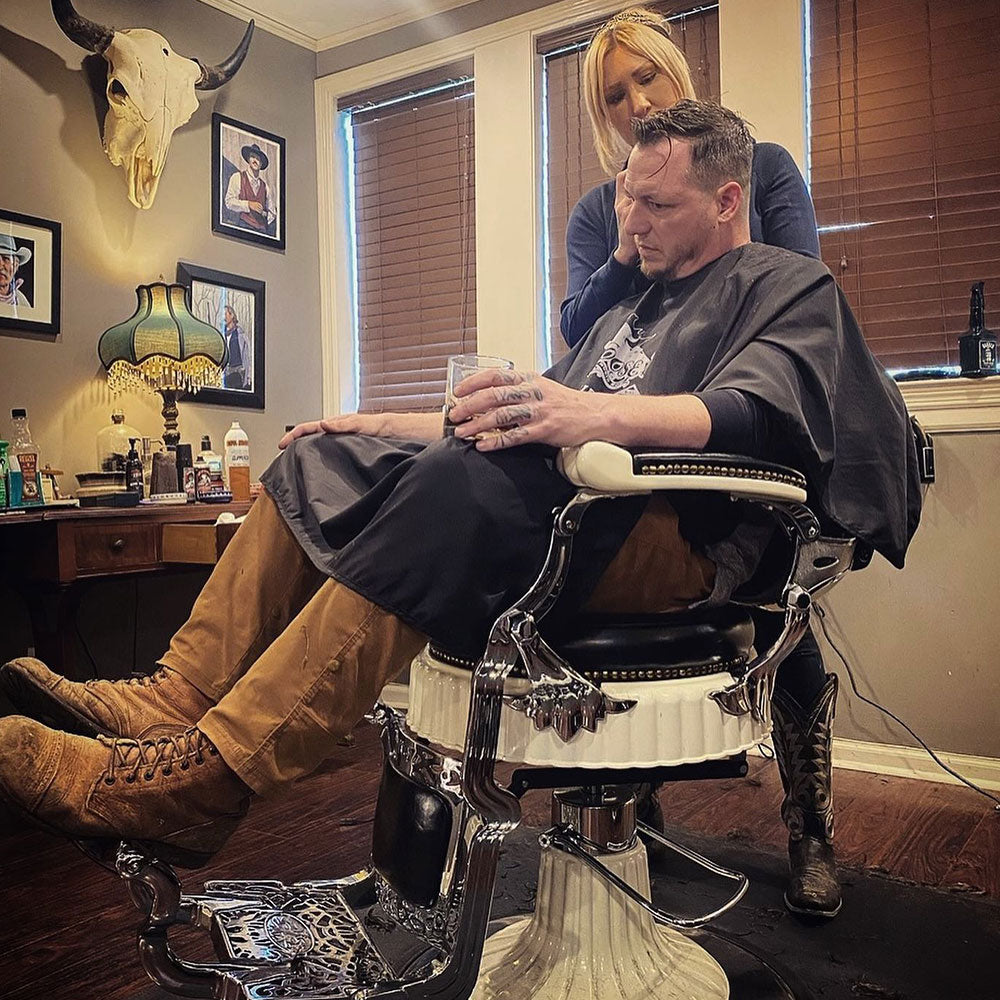 A man walks into The Moose and transports back in time. The scent of rich leather and freshly brewed coffee fills the air. Classic country plays in the background. He settles into the barber chair and a warm towel is draped around his neck. Scissors and clippers hum as his barber skillfully wields their tools. He savors the camaraderie, Nashville grit and allure of a bygone era while experiencing grooming at its finest.

Visit the Barbershop
We cater to appointments only. To schedule your shave, cut or trim call us or book ahead online.
The Moose Mens Grooming Lounge offers a classic vintage barbershop infused with modern contemporary edge.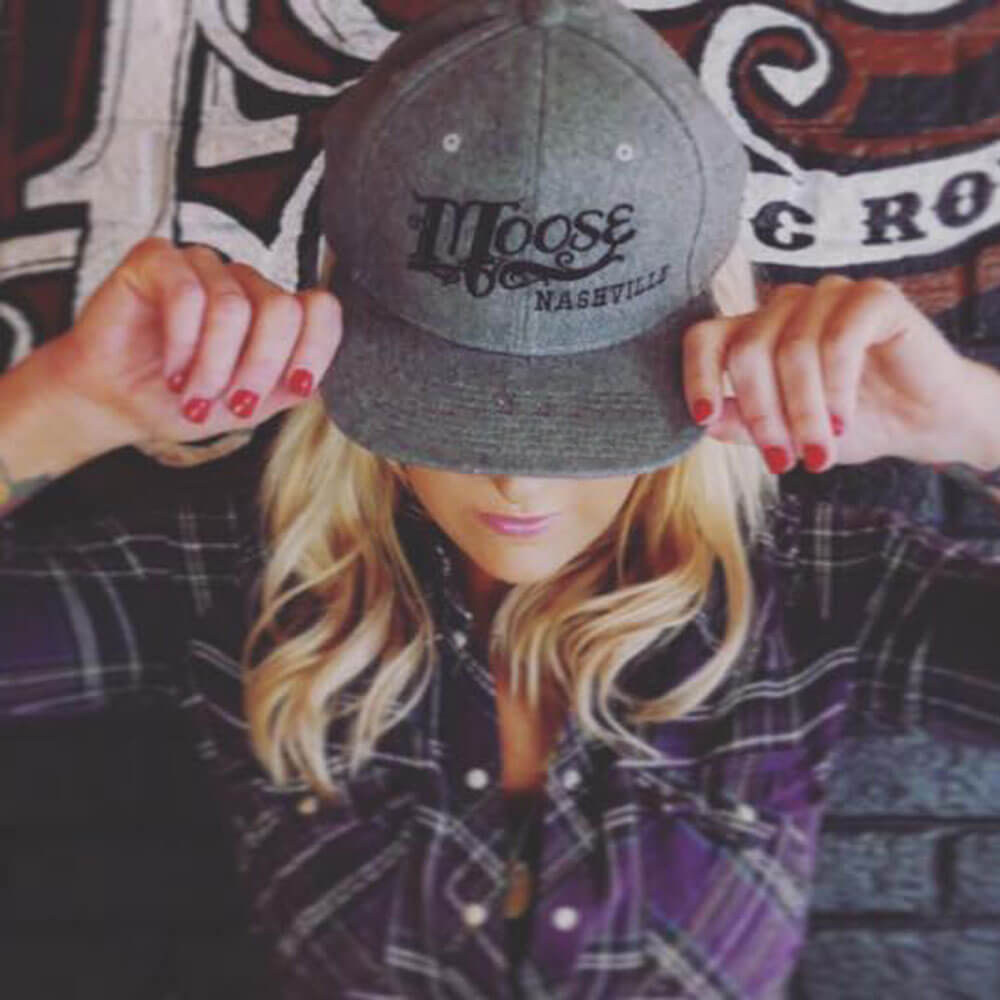 Not Your Grandad's Barber
Our expert trained barbers are artisans in their craft, providing only the best top-tier service and fit-to-order customizations.
Meet the Crew